I don't like to wait for things. I see the things, I want the things…all of the things…now. It's not that I think that impatience is a virtue, but my impulse control and I have gotten pretty comfortable with each other over the years.
They say th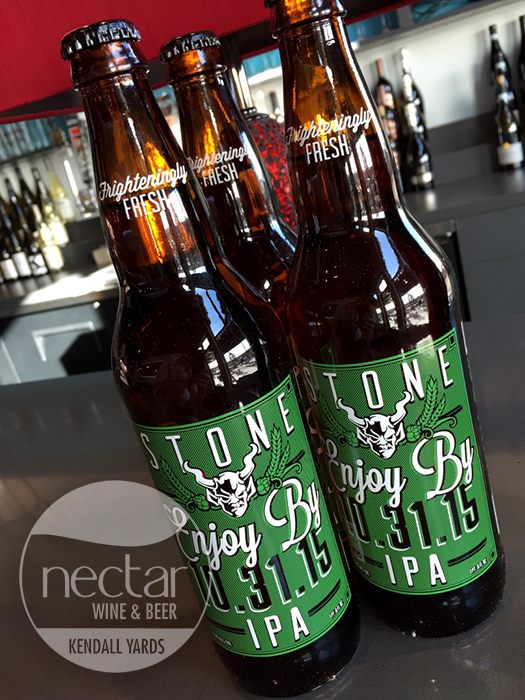 at, "good things come to those who wait," but there are some of us who just aren't any good at waiting. We should have good things too, and thankfully, sometimes good things also come to those who don't (or can't) wait.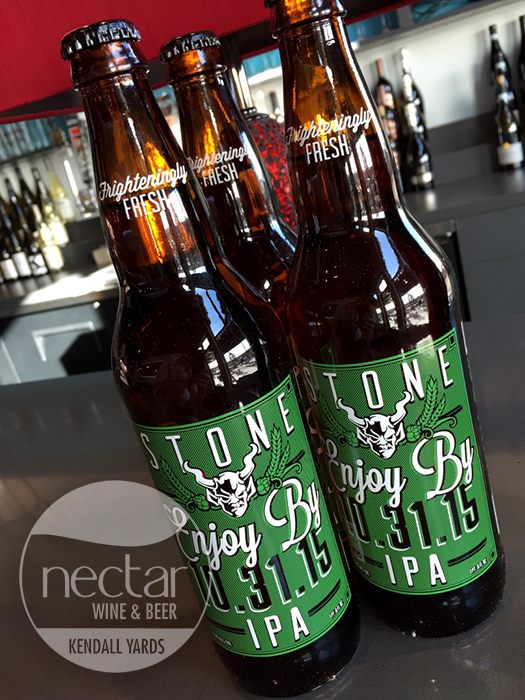 One of America's most loved and well known craft breweries is Stone Brewing Company. Stone was founded in 1996 by Greg Koch and Steve Wagner in San Marcos, CA. The brewery is known for a great stable of year-round beers, including their IPA and Ruination Double IPA, but are possibly most well known for their Arrogant Bastard and their seasonal and limited release beers. Thankfully, one of these beers is specifically designed for those of us who are patience challenged.
Enjoy By…
Throughout the course of the year, Stone releases a line of beers whose name also serves as an instruction for the perfect time to consume the beer for optimum drinking pleasure; the Enjoy By IPA. The latest release in the Enjoy By series has dropped, and this Frighteningly Fresh brew is recommended to be consumed by 10.31.15, which means that you have until Halloween to crush this bad boy within the recommended window. The Stone Brewing website even features a counter that will help you track the ideal drinking window; you know, in case you are one of those people who does actually like to wait until the last possible moment.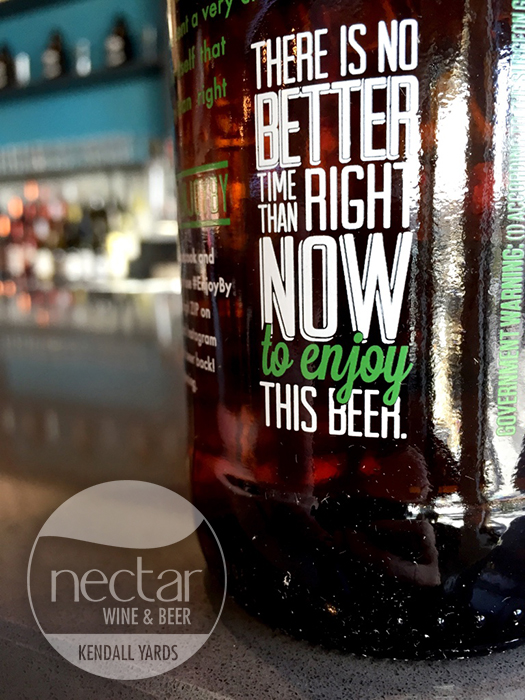 Hoppy & High Octane
This Double IPA is a big beer (9.4% ABV), but it is remarkably balanced for such a high octane brew. It's mixture of over a dozen different kinds of hops is definitely fresh, and brings a broad range of hop aromatics and flavors to the table, gently nestled in a blanket of malty goodness.
If you are the type of person who is waiting-averse, the Stone Enjoy By 10.31.15 IPA is a beer that not only doesn't have to be waited on, it is actually recommended not to. As the label says, "There is no better time than right now to enjoy this beer."
Stone Enjoy By 10.31.15 IPA
9.4% ABV  –  88 IBU
Available on draft ($5) and in 22oz bottle ($7.99)